Skip to main content
Quick Search
Quick Search is a keyword search for books, images, journal articles and more.
Library Essential Services
Introduction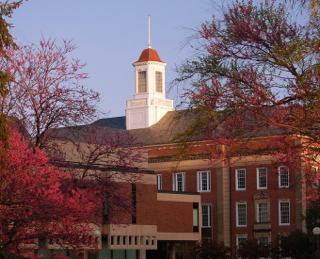 University of Nebraska-Lincoln Libraries are academic leaders in valuing diversity in the workplace and in meeting the needs of the University's goal to welcome a "diversity of ideas and people" in Nebraska and globally.
Proactive support for diversity is integrated into the operational fabric of University of Nebraska-Lincoln Libraries through our strategic plan priorities and through the University's core values. This web page provides links to multicultural and diversity research tools, digital and physical collections, programs, and services.
The Diversity Librarian works closely with the Diversity Committee and other University of Nebraska-Lincoln faculty and staff to support the Institute for Ethnic Studies programs, Women and Gender Studies, including LGBTQ/Sexuality Studies and other related areas of research. In addition, we strive to support and fulfill the information needs of University of Nebraska-Lincoln community members engaged in multicultural and diversity research.
Mission Statement
"University of Nebraska-Lincoln Libraries values diversity and empowers our staff to take active responsibility in developing a supportive diverse environment. We will use our talents, expertise, collections, and services to coordinate with University of Nebraska-Lincoln's effort to embrace diversity" (University of Nebraska–Lincoln University Libraries, 2008).